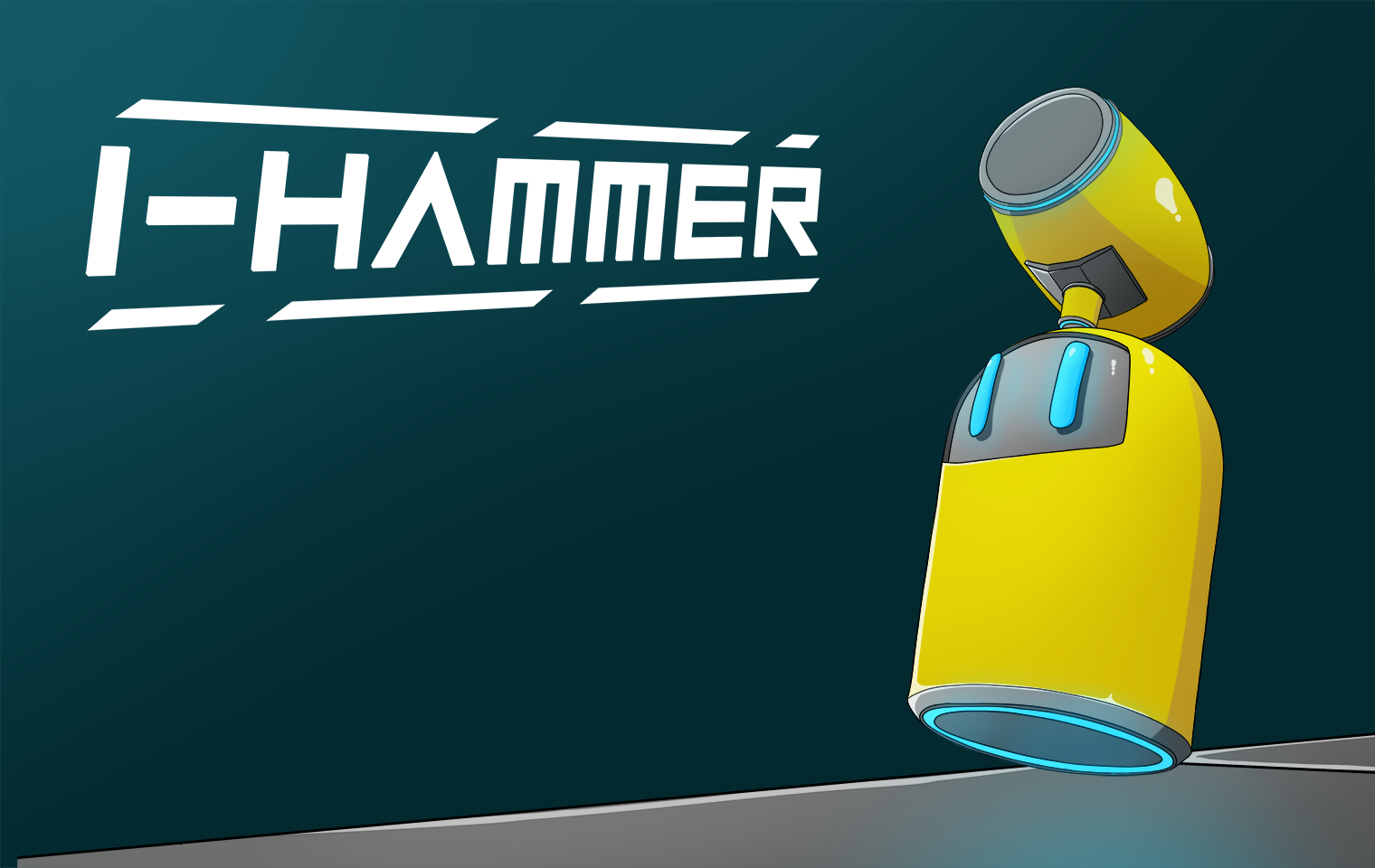 I-HAMMER
A downloadable game for Windows
About the Game
Your hammer arm is malfunctioning and you can't stop moving forward! Get yourself to the repair shop quickly whilst avoiding smashing any objects in the way. Smashing any valuables will cost you, however finding credit chips will increase your score. Make sure you save plenty of credits for the repair cost.
Along the way you can pick up dangerous malware. The malware will glitch out your hardware so any credits you gain or lose are doubled as well as giving the robot a random, and perhaps dangerous, side effect.
This game was created for the Game Maker's Toolkit Game Jam 2020 with the theme being Out Of Control.
Controls
A/← - Turn Left
D/→ - Turn Right

Double Tap - Turn 180°
esc - Pause Menu
About Us
We are a Dundee-based games studio, aiming to create fun and original games.
Follow us on Twitter!
Install instructions
Download the I-HAMMER.zip file.
Unzip the file.
Open the folder and double click I-HAMMER.exe.
Enjoy!